With a Master's degree in the banking system and capital markets from the University Babes Bolyai Cluj-Napoca and a Master's degree of business administration from the Maastricht School of Management, Corina Chiorean has been g7 Romania's CEO since April 2016.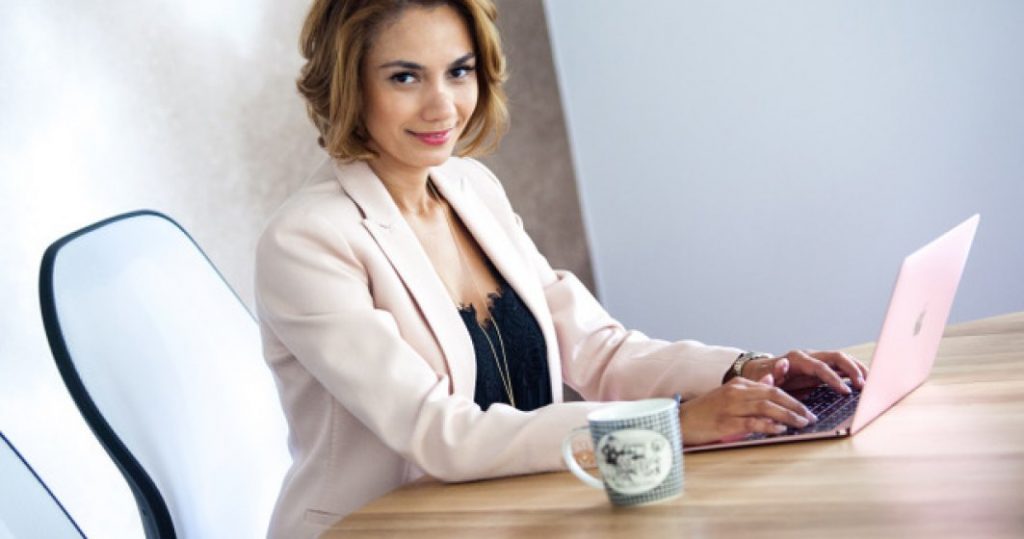 Formerly known as Grup Sapte, the communication group with the largest number of face-to-face consumer interactions in Romania, g7 is an omni-channel oriented agency. Chiorean talked with BR about 2017's changes and challenges, but also about the trends for 2018 and how is Romania connected internationally at the moment.
How was 2017 for the agency in terms of turnover /revenues?
2017 brought us a new mix of brands and services, which accounted for a stable portfolio of EUR 8 million.
What were the departments that were most successful? What about the least successful ones?
The Brand Activation and the Creative divisions brought a lot of value in terms of ingenious and inventive consumer experience mechanics. The Salesforce division was at the opposite side of our expectations for the last year.
What about the pitches entered?
Last year we entered into significantly fewer pitches compared to 2016, firstly due to our priority focus on our existing clients and their brands with more complex projects and, secondly, due to our decision of selecting only pitches that open a growth possibility in our area of interest and expertise – omni-channel consumer engagement and in bringing authentic experiences to consumers.
How would you characterize the local advertising industry in 2018 in terms of budgets, campaigns, creativity, etc?
As a natural trend begun in the last few years, I think 2018 will be even more about direct interaction with consumers, in all kinds of communication channels, online and offline. Consumer Experience, Authenticity and Effervescence will be the DNA of the following period, hence the attention that brands will focus on new ways of interacting directly with their audience.
What were the campaigns done by the other agencies in Romania that you admired and why?
"Donate Time for Life", McCann – for having a simple, meaningful idea with a core humanitarian purpose.
What were the most important changes & novelties in the agency in 2017 and how did they come to happen?
First of all, we reshaped our business strategy – we create value for brands as a natural result of three ingredients: intelligence in market and consumers, experiential bridge between brands and shoppers and direct interaction expertise, offline & online.
Then, as a natural consequence, g7 went through a rebranding process, with accent on core capabilities: strategy & consumer behavior knowledge, creative force, consumer experience & interaction.
There was also an important step towards diversifying the portfolio and gaining experience in new fields of consumer engagement with the telecom and consumer electronics brands we represent.
What trends did you notice on the local market last year and how do you intend to follow them /represent them at our agency?
A great deal of digital marketing interaction tools – it is a trend we integrated in our CX solutions in order to enhance the interaction experience we offer to consumers.
What do you forecast for 2018 from this point of view?
I think the digital interaction solutions are going to gain a lot of the consumers' attention and provide them with a more effective and rapid way of deciding over brands when making an acquisition. I also think there is still a lot of space here, in the digital tools' world to be filled with creativity and human centric, personalized communication.
What is your goal for 2018 in terms of revenue, but also new clients, employees, etc?
Our primary goal this year is to keep a steady and healthy growth, together with our clients' partnerships. As when it comes to employees, we are a learning organization, so this is continuing to be one of the most important ingredients in the team's knowledge growth. In g7 we only have and keep top professionals who grow their experience in consumer engagement. We estimate an expansion of our team this year.
What do you wish for the local industry this year?
Courage, authenticity and innovative initiatives.
How do you see the Romanian market connected to the international one at this moment?
Although very different, culturally speaking, from the European neighbors, the Romanian market could gain some speed and advantages by embarking the digital transformation journey as soon as possible – so, digital connectivity could be the key to levelling out differences between markets and to gaining synergies, both for brands and consumers.
Where is the local industry still lacking and what can it be changed?
It seems to me that in Romania, we are much more afraid to lose than we are craving for outlier and innovative experiences. I think we still lack audacity in goal setting and we often forget to look for purpose, to search for the "why" during the business journey. It can be changed, by having the courage to permanently challenge the status-quo.
Published on Business Review